Atlantic Central's BCP Manager New Vice-President of DRI Canada Board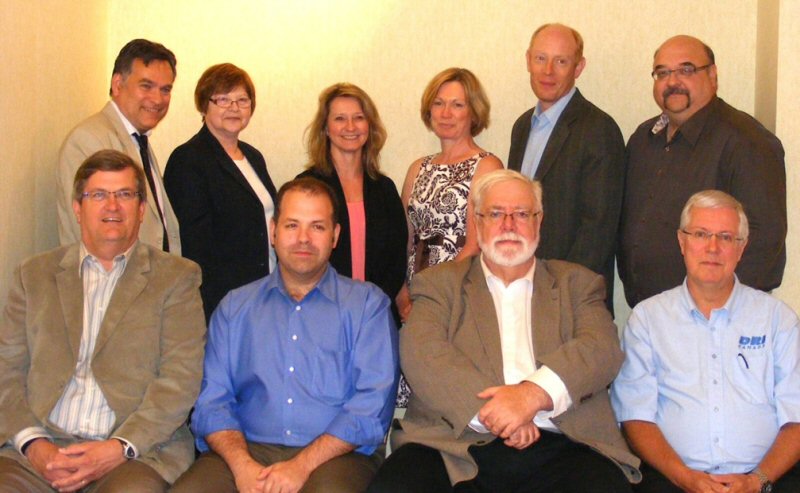 Atlantic Central is pleased to congratulate our Business Continuity Manager Margie Douglass on her recent appointment to the national Board of Directors of DRI Canada. Atlantic Central, a central service provider to credit unions, takes pride in our focus on business continuity and risk management.
See the original press release here: http://www.marketwire.com/press-release/-1681038.htm
****
The DISASTER RECOVERY INSTITUTE (DRI) CANADA announced its newly elected Board of Directors at its Annual General Meeting held June 26, 2012 in Toronto. DRI CANADA is Canada's Leader in BCM Education and Certification.
DRI CANADA announced the results of their annual Board of Directors election meeting at the Renaissance Downtown Toronto hotel. Malcolm Smeaton, ABCP, Director, (Toronto ON) was elected President, Margie Douglass, CAPM, CBCP, Director, (Halifax NS) Vice President; Graeme Jannaway, CISA, CBCP, Director (Toronto ON), Treasurer; Jared Serviss, ABCP, Director (Calgary AB) Secretary and Privacy Officer. Mary Genyk, CBCP, Director (Winnipeg MB) will serve as Past President.
"I'm pleased to be selected as the association president by my industry peers", said Malcolm Smeaton. "I look forward to the opportunity to work with my colleagues to improve and expand the knowledge and experience of practitioners in the business continuity industry."
Other members of the Board of Directors include:
Reta Setrak, MBCP, Director (Toronto ON), Réjean Pesant, CBCP, Director (Laval QC), Debi Letkemann, ABCP, Director (Vancouver BC), Brock Holowachuk, CBCP, Director (Winnipeg MB), Ivan Kusal, CBCP, Director, Education Commission Chair (Calgary AB), Patrick W. (Butch) Brennan, CBCP, MBA, Director, Certification Commission Chair (Athabasca AB), Grant Whittaker, CBCP, Executive Director.
"DRI CANADA is delighted to welcome our newly elected Board and Executive Committee," says Grant Whittaker, Executive Director. "We are fortunate to have excellent representation from across Canada, and we see these professional individuals as leaders who will work together to help the business continuity management industry meet its needs and its goals."
DRI CANADA is a not-for-profit, member based, organization which:
Provides education, based on continuity management professional practices, to
individuals and organizations in Canada
Provides a certification system based on professional practices attesting to the knowledge and experience of continuity management professionals
Promotes the credibility and professionalism of its members
For more information about DRI CANADA please visit the website at www.DRI.ca.
Aussi disponible en francais: DRI CANADA a élu un nouveau Conseil d'administration